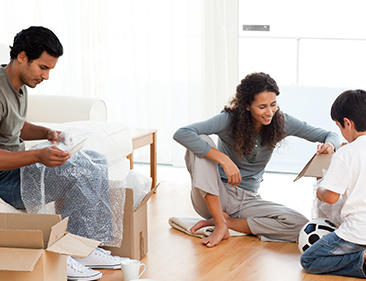 An international move is a big undertaking, but Stevens is proud to partner with Crown Relocations to help our customers make these kinds of moves. From shipping your belongings internationally to relocating your pets, the professionals at Crown Relocations ensure that everything is done safely and efficiently. And every step of the way, the team at Crown Relocations will be ready to answer your questions and address your concerns.
Storage
If you need storage during the process of making an international move, Stevens can help with that, too. With more than 350 moving partners across the world, we can move and store your belongings in a way that's convenient for you.
Relocation Assistance
In addition to the move itself, we also offer relocation services that include:
Immigration services
Intercultural training
Language training
Home sale services
Property management
Preview trip services
Home finding assistance
School search
Post-arrival orientations
Partner career support
Handyman and domestic help services
Furniture rental
On-assignment support
Corporate and Global Mobility Services
It's not just a matter of getting from one place to another. When you're moving an employee to a new country, you need a team that can handle complete program management. We work together as global providers of mobility management services.
Program Management
Some of our program management services include:
Planning your move
Employer-sponsored relocations
Settling-in services
Repatriation services
Ready to get started? Contact Stevens today to learn more about our international moving services.
Frequently Asked Questions:
What do I need to consider before moving abroad?
Research your eligibility and requirements of your new home country. Determine what belongings are essential to bring with you. Ensure you have a "nest egg" to get you started in your new home and inform your banks of your move. Lastly, research the culture before relocating in order to lessen culture shock. Read more!
How should I prepare for an international move?
Prepare for the language change by practicing key phrases. Take care of your pets by planning for safe transportation. Lastly, set up internet access to take effect on moving day to guarantee immediate comfort in your new home! Read more!
What are Stevens' top tips for packing to move internationally?
Apply for travelers insurance; many governments will not allow expats to stay if they do not have coverage. Visit your primary physician months before you move to ensure that you have no major health problems that could hinder your international relocation plans. Finally, research citizenship and temporary residency requirements and fill out the necessary paperwork. Read more!