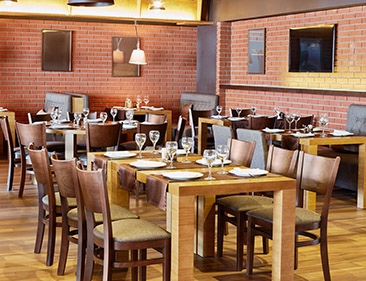 Some kinds of moves bring unique challenges. For these specialized moves, Stevens has a number of strategies and solutions to meet individual circumstances. Whether it's partnering with other agencies to ensure furniture, fixtures and equipment can be moved for the hospitality industry or handling special commodities of a sensitive nature, you can count on us to keep your move on track.
Office and Industrial
We offer services for office, industrial and commercial moves, which often require the careful relocation of heavy but sensitive equipment.
Special Commodity
Some items require special care, either because of their delicate nature or because they're simply difficult to handle. Stevens has the experience to do it safely.
Hospitality
The hospitality industry often requires special accommodation for moving. We partner with one of the best companies in the business to get it done right.
Move Add Change (MAC) Services
The number of moves and changes in business can be difficult to predict, but when a move, add or change is required, it's usually urgent. Stevens Commercial Services (SCS) has the experience and technology to flawlessly manage your MAC service needs, given 24-hour notice. Services include:
Single point of contact from order placement to post move support
Cost estimates before services are performed to ensure proper approvals and charge backs
IT disconnect and reconnect services
Systems furniture disassemble and reassemble
Third-party vendor management and coordination
Complete project life-cycle management
Frequently Asked Questions:
How do I pack electronics for a move?
If possible, dismantle your electronics. The smaller your electronics are, the less likely they are to be break during your move. Use the right materials to pack your devices. Sturdy and durable material will absorb most shock. To eliminate the risk of damage you can hire a professional moving company like Stevens Worldwide Van Lines. Read more!
How do I move kitchen appliances?
Clean your appliances ahead of time so that you don't bring the mess with you. You'll also want to pack your remaining food separately so that it's easier to move the refrigerator. Organizing your tupperware ahead of time will make the process even easier. Lastly, keep like items together so that they can be unpacked together. Read more!
How do I move my business?
Tell your clients when you're moving. They'll likely be sympathetic and understand you'll be out of commission for a few days. You might want to consider instructing your teams to work ahead before the move to create a buffer. Some companies find success by hiring a relocation specialist like Stevens. Read more!